Over the last few years Della Rovere-in collaboration with its retailers and through an office specializing in the management of work-Gare and Large, has furnished in Italy and in the world the following facilities:
Multinazionali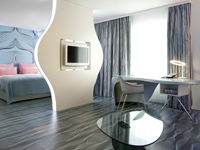 ABB, AEG, Air Europe, Audi, BBC, Bruxelles Airport, CocaCola, Comdata, Delta Telecom, Durex, FIFA, Fleming Research, Glaxo Wellcome, Guinness, Henkel Innovis, Intel, Jaguar, Kalashnikov, Kellogg's, Knauf, Lauda Air, Linde, MSC, MTV, Nanovision, Nestlè, Nintendo, Novartis, Proland, Renault, Samsung, Serono, Siemens, Shell, South African Airlines, ST Microelectronics, Tom Tailor, Volvo.
Gruppi Italiani
Autostrade, Beghelli, Biesse, Bormioli, Cartorama, Costa Crociere, Falk, Elsag, Fascina, Ferrari, Fiat, IFI, MBDA, Metronapoli, Olivetti, Perugina, Poste Italiane, Rivoira, Sda, Sea, Selex, Seven, Tecnam, Trenitalia, Vestebene.
Aziende Sanitarie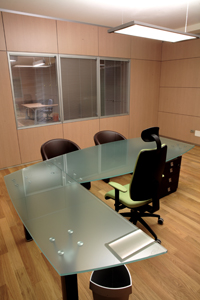 Ospedale S. Carlo – Potenza, ASF – Firenze, ASL 1 – Pesaro, ASL 2 – Lecce, ASL 3 – Catania, ASL 5 – Messina

Banche ed Assicurazioni
Aemilbanca, Area Banca, Banca Fideuram, Banca Reale, BCC, Banca Popolare Italiana, Cassa Rurale, Credem, Credibo, Ina, Itas, Nuova Banca Mediterranea, Raiffeisen Bank, Reale Mutua, Unicredit Banca
Regioni, Province, Comuni
Basilicata, Campania, Lazio, Lombardia, Marche, Molise, Sicilia, Toscana, Valle d'Aosta, Agrigento, Cagliari, Enna, Firenze, Oristano, Palermo, Treviso, Varese, Bastia (F), Catania, Empoli, Firenze, Losanna (CH), Macerata, Montecatini Terme, Olbia, Pesaro, Porto Torres, Potenza, Parigi (F).
Ministeri, Ambasciate, Enti, Istituzioni Militari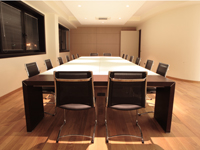 Ministero della Giustizia, Ministero degli Affari Esteri, Ministero della Difesa, Ministero dell' Economia e delle Finanze, Ministero del Tesoro, Dipartimento di Stato (USA), Agenzia delle Entrate, Ambasciata USA Roma, ANAS, Ambasciata d' Italia Tunisi, Capitaneria di Porto, Carabinieri, Carcere di Monza, Carcere di Milano, Caserma Militare Milano, CNA, CNR, Confartigianato, Confesercenti, Corte dei Conti, Croce Rossa, Esercito, Inail, INPS, NATO, Polizia, Protezione civile, Provveditorato di Milano, Scuola di Guerra US Army, WWF, Acquedotto Lucano.
Università
Ancona, Bari, Basilicata, Bologna, Catania, Firenze, Messina, Milano Bicocca, Pisa, Siena, Potenza.